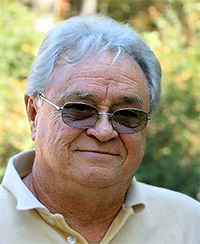 My name is George Klein and I've been a member of the Atlanta Blues Society and the Blues Foundation for the past 15 years. I was also a proud supporter of the "Raise the Roof" campaign which built The Blues Hall of Fame in Memphis, TN. I have served on the ABS Board of Directors for the past four years in the capacity of Co-President. During that time frame your Board of Directors has totally revamped the web site, created and procured an ever growing catalog of merchandise, grown the membership from 177 to over 400, increased the number of sponsors from 7 to 28 and most importantly increased the number of musician sponsors to 48. We have held four very successful and well attended Challenges and sent some great ambassadors to Memphis to represent us. We have held two "Blues Stotts" events, both of which not only paid the performers but generated significant contributions to Cystic Fibrosis. We also organized and held a very successful festival, which finished in the black. With this strong infrastructure in place and our "blues family" continuing to grow, the Atlanta Blues Society is poised to do even greater things. I would appreciate your vote so I can continue to help your Board of Directors move forward and add to the progress we have made in the past four years "Keeping the Blues Alive" in Georgia.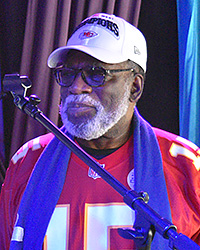 Carlin "C-Note" Smith – Prior to moving to Atlanta in 1994, I was Vice President of the Kansas City Blues Society. In 1996, I was the principle founder of the Atlanta Blues Society. I served for 5 consecutive years as president. During that time ABS had 2 highly successful Blues festivals at the Tabernacle, with the help of many local musicians and members we implemented a respected Blues in the Schools programs in several Atlanta grade schools, received recognition from the Atlanta City Council with a proclamation proclaiming Atlanta Blues Society Day on July 5, 2000, many membership appreciation events, and even a blues oriented public television show for a short period of time. These accomplishments could not have been achieved if not for the support of the local musicians, ABS sponsors, citizens of Atlanta, and most of all the tireless dedication of its members of which this organizations principle values and beliefs were used to create this society. For the past 2 years I have had the honor of serving on the Board of Directors and held the position of Vice President. This organization is making outstanding progress with the support of its members and the never tiring commitment of the Board of Directors in accomplishing its mission and I would like to continue being a part of Keeping the Blues Alive in the Southeast.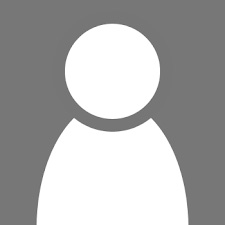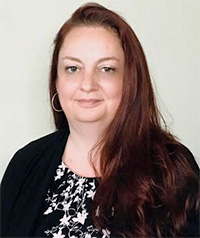 Sabrina Carpenter – Treasurer (New)
I am a highly motivated professional with a verifiable record of accomplishment spanning twenty-two years in expenditure accounting, information technology, purchasing and tax.  I am skilled in cross-functional collaboration and have been recognized as a results-oriented and solution-focused individual.  I am detail-oriented, accurate and quick with numbers.  I have analytical problem solving skills and I am able to employ all available resources to develop effective solutions.  I promote positive work environments and contribute as a cooperative team leader.  I possess excellent organizational skills and communication skills.  I have assisted in identifying, formulating, and implementing new processes in my current and previous positions.  I am a very self-motivated and driven individual.  I have an Accounting degree from Radford University and an MBA from Virginia Tech University.  I also have a CPA license in the state of Virginia.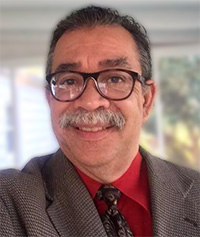 David Daniels – (New) 
I have been a member of the Atlanta Blues Society since June 29, 2017, and I am currently a lifetime member.  I have served as Membership Chair since September 2021. This position has afforded me the opportunity to use administrative and record keeping skills that I've developed in various corporate positions since 1987. Furthermore, my verbal and written communication skills would be invaluable for expanding the scope of Membership from just maintenance and retention to becoming instrumental in expansion and growth. I bring personal enthusiasm for Blues music in all its various forms (classic, contemporary, acoustic, electric and hybrids) and a passion for serving our membership with accurate information about their involvement with the Atlanta Blues Society.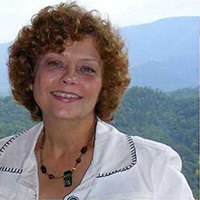 Deb Pruitt – As a five term officer of the Atlanta Blues Society, and Membership Chair, I've come to understand well and truly appreciate the work required. I believe in the vison and mission of the ABS – and am ready to continue devoting the energy and time required to serve you, the members of the Atlanta Blues Society. A lover of the blues – and of those who love the blues – I believe I am an asset to the Board of the Atlanta Blues Society. Hope you do, too!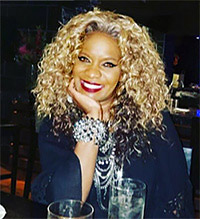 Lisa Kitchens – As a native of the blues rich city of St. Louis, Missouri I grew up in a household where music was greatly appreciated and encouraged.  After moving to Atlanta 27 years ago I actively sought out the live blues scene and have been an active supporter of Atlanta blues and musicians ever since, as a frequent patron of local clubs, blues events and bands. I bring a vast array of experience and knowledge to the board which spans from my corporate work experience as a Commercial Director for Travelport where I've worked for over 30 years, to my exposure and interaction with other musicians and clubs as a member of the rockin' blues band The Rockaholics. As a previous ABS Board member serving from March 2010 (joined mid-term) thru Feb 2015, I am familiar with the amount of work and dedication required. I am intimately familiar with the many successes and challenges of ABS and know that it definitely requires commitment and enthusiasm – both of which I will again bring to the Board. I appreciate the opportunity to again contribute to the great work accomplished by the current board, previous boards and the soon to be elected board.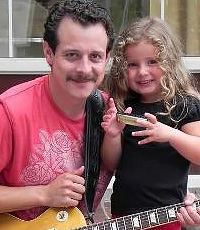 Dustin Peterson – After serving on the board of directors of the Atlanta Blues Society and seeing the success of the ABS over the last two years, I would like to continue to serve on the BOD for another term. I believe my strengths and contributions to the organization lie in logistical management as well as my desire to continue the advancement of the blues and blues musicians in the Atlanta area. I believe having members on the board who are active musicians also gives a unique insight to the organization on how it can assist aspiring performers and venues maximize their relationships.
    In 1992, the blues came to me as a musical epiphany. Since then, I have devoted my musical education to studying blues music and the legends behind the musicians. I have spent the last 25 years doing my best to play them live and as honestly as possible. I am the father of a 7 year old music lover who is especially fond of Junior Wells and Elmore James. I believe keeping the blues alive begins with teaching those willing to learn the importance of the rich musical heritage of the blues. I currently perform as the guitarist and vocalist in Funky Bluester, an ABS member band.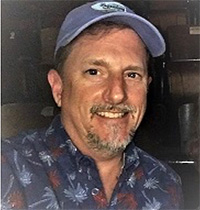 Jon Harmon – I'm an avid music lover since childhood; I grew up around musicians, and I developed an insatiable appetite as I was drawn to the sounds of various instruments, yet never played myself.  Music captured a large part of my life as I attended countless shows and festivals in my dual effort to support the musicians and feed my own ears. As my musical tastes refined over the years, I found myself running into some of the same people at blues shows in Atlanta. I soon realized I was in the midst of Atlanta Blues Society events and meetings, and I felt right at home, sharing with others the same hearty appetite to Keep the Blues Alive. I joined the Society in 2015 to support celebrating this historic American art form. The Blues is, after all, American born and bred. By trade, I am an operations and logistics professional working for a life safety & property protection company as the VP of Operations. I've served in technical operations management for over 35 years and  tackle challenges that will help the organization reach its goals and serve its mission. The vision of the Atlanta Blues Society coupled with my passion for the music and growth in this community drives me to serve on the ABS Board.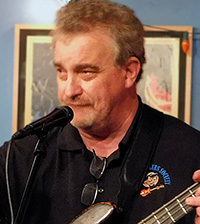 Hello, my name is Wes Gifford and I love the blues. I would like to be part of the leadership of ABS for a number of reasons. My primary reason is that I would like the organization to flourish and grow, and in that regard I believe that I can help. Another reason is that I want the blues, whether it is the old standards of the masters or today's touring musicians and songs to be heard by more people. Also, I would like make sure that people, especially younger people, realize that most forms of music owe their heritage to the blues. I primarily play in a jazz band called All In Red. By day I am a financial advisor.  Prior to that I have had careers in book and magazine publishing. In the 1990s I was involved in sales and marketing of high tech design tools to physicists and electronic engineers. In that role I won Small Business Exporter of the Year for 1994. In addition to the role that I have enjoyed with the Atlanta Blues Society for over a year, I am involved in other non-profit and community-service opportunities. I recently rolled off of the board of the International Women's House, recognized as one of the best run women's shelters in that state of Georgia.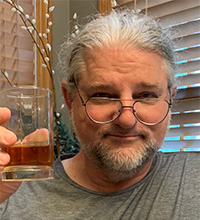 Randy Stukes –  (Merchandise)
Randy Stukes has been a lifetime member of the Atlanta Blues Society since April of 2014. He has been a blues fan since the 1960s British invasion (ironically) exposed him to the American blues masters. BB King, Buddy Guy, Little Walter, Muddy Waters, Blind Willie McTell and many more blues artists captured him at an early age. Through the years he and his wife, Ruth, managed to raise two kids and a cat. They moved from Athens to Woodstock, GA in 1996 where they have seen the dramatic growth of that Atlanta-area suburb. Randy is a retired software engineering executive who plays guitar and makes recordings for theBluesGroove.com. He joined the board of the Atlanta Blues Society to help keep the blues alive and to contribute his time and effort to this organization. You can find him at the Merchandise Table every month when ABS holds the Monthly Gathering and Jam. Stop by and say hello!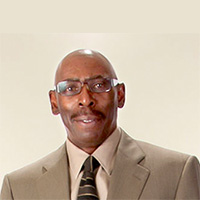 Non-board Consultant: Musicians Health Advisor
H. Lewis McTush
As Chief Executive Officer of LewMar Millennium Entertainment LLC. Lewis McTush, has been in the corporate and professional halls of the music, entertainment and records promotions industry, as a promoter and marketing professional for over 50 years. Founder of "Entertainers Speaking Out" for Smoke Free Rights For All, Inc. a Georgia Non Profit organization on the front lines of the Smoke Free Atlanta and Georgia State wide advocacy for the elimination of indoor smoking of tobacco products in public spaces, and tobacco cessation treatment programs for our musicians, hospitality workers, and our community patrons of the arts! "We Deserve A Smoke Free Workplace Too". We should not have to sacrifice our lives and health for a paycheck! Supported by, The Americans For Non-Smokers Rights Organization since 2013.