ABS Monthly Gatherings
Monthly meetings at one of our Sponsor venues, for live music and jamming. It's a blast!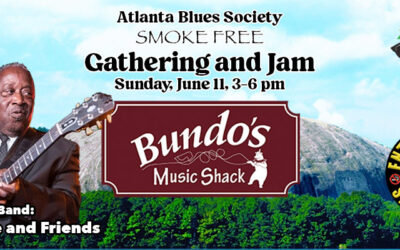 ABS June Gathering & JamSunday, June 11, 2023, 3pm-6pmBundo's Music Shack, Stone MountainHost band: Albert White & Friends It's Picnic Time! Our June Gathering & Jam will be on Sunday, June 11, 2023 from 3pm-6pm and will be outside at Bundos Music Shack,...
read more