ABS Monthly Gatherings
Monthly meetings at one of our Sponsor venues, for live music and jamming. It's a blast!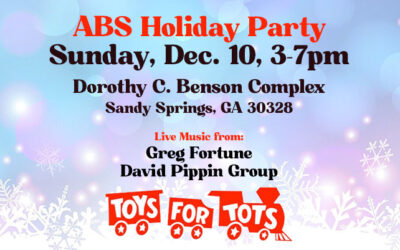 ABS Holiday PartySunday, December, 10, 2023, 3pm-7pmDorothy C. Benson Complex6500 Vernon Woods Dr NE, Sandy Springs, GALocated off Roswell Rd east of I-285 Music by our Atlanta Blues Challenge winnersGreg Fortune & the David Pippin Group Happy Holidays! The annual...
read more